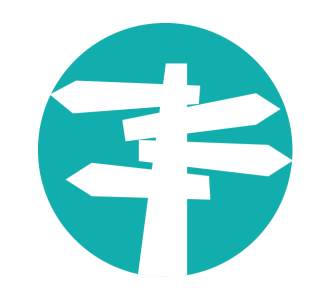 Welcome to Grace Academy Darlaston
Letter from the Principal
Dear Parent/Carer
We are delighted that your child has been allocated a place at Grace Academy. We are incredibly proud of our academy and our community. We are proud of our happy students and staff, both of whom work together to achieve excellent results. As part of Tove learning Trust our academy benefits from being in a strong partnership with a number of other schools. We are also supported by a number of Ethos staff as part of the Trust. Grace Academy students thrive during their time here and visitors frequently comment on students' excellent manners and behaviour. We aim to give every student the very best education. The academy's core set of values help to develop into a confident, successful and happy young adult, ready to face the future.
Our recent Ofsted in April 2017 confirmed that we are a good school and much of what we offer is truly outstanding. Students behave well and make the most of the learning opportunities. Students feel safe and valued by all the staff. Our GCSE results over the last few years show the progress that students make across a range of subjects. However our staff know that academic achievement is only one part of success. At Grace we have so much going on including a wide range of trips, visitors, presentations and sporting and creative opportunities for all students.
We are really excited about the chance to work in close partnership with you over the next 7 years. If you have any questions, please ask any member of staff and they will point you in the right direction to have your questions answered.
Yours sincerely,
Julie Anstey
Associate Principal
Hello future Mathematicians, we look forward to welcoming you to Grace Academy Darlaston. To help prepare for your maths lessons below are some useful websites and booklet which we want you to look through. You should have received your Harry Potter inspired Work book. You need to help Harry Potter work out his maths problems. There are Mental Math breaks in between each topic as well for you to try. Don't worry if you can't complete all of this booklet, try your best and bring in your completed booklet on the first day of school; if you haven't received this booklet you can access it here. This needs to be brought to Mr Garner in the Maths Department. To help you with this task you may also want to access the following websites:
My Maths:  https://login.mymaths.co.uk/login
To access this, you need to first use the username: Darlaston and password: division140 .You then should have your own personal login to access and work through various topics.
GCSEPod: https://members.gcsepod.com/
You will also get a login for this, and you are able to access various maths pods which will help you understand maths topics
BBC Bitesize: https://www.bbc.co.uk/bitesize/subjects/
There are some very useful activities to challenge your self and prepare for year 7.
If there are any problems accessing any of the work, or you have questions on the work set, please don't hesitate to contact myself via email at lukegarner@darlaston.graceacademy.org.uk, we look forward to seeing you.
Work to help support your transition
Any general questions or concerns please email:
Sarah Giles – Transition Co-ordinator   sarahgiles@darlaston.graceacademy.org.uk
Jess Wheeler – Associate Assistant Principal KS3 Jessicawheeler@darlaston.graceacademy.org.uk