Overview
The PE department aims to encourage all pupils to actively engage in lifelong physical activity. This is not only as a participant but in roles such as a leader, coach and official. We offer a wide and varied curriculum which continually builds on prior knowledge and skills through a full range of activities which encourage participation and inspire our pupils to lead a healthy active lifestyle. Through the activities we provide opportunities for pupils to become physically confident in a way which supports their health and fitness.
The department offers an extensive extra-curricular timetable which gives pupils further opportunities to develop and extend their skills and knowledge of a range of sports as well as being part of a team and competing with other local schools.
PE STAFF:
Mrs S Biddlecombe – Head of PE
Mr H Holland – Vice Principle & Teacher of PE
Mr A Mullen-Jones – Head of Year 9 & Teacher of PE
Mrs J Wheeler – Associate Assistant Principle KS4 & Teacher of PE
Mr J Beasley – Teacher of PE  
KS3 
Students are taught over six blocks throughout the academic year, with each block of activities lasting for a half term. Within each block, Key Stage 3 students focus on one of the following key concepts; Decision making, Performance, Evaluation & Feedback, Leadership & Fitness. Each of the above elements are weaved in to an extensive Key Stage 3 curriculum. Throughout the Key Stage, students will be given the opportunity to experience a breadth of traditional sports including Rugby, Football, Netball, Badminton, Basketball, Dance, Gymnastics, Fitness, Handball, Cricket, Rounders, Softball, Tennis and Athletics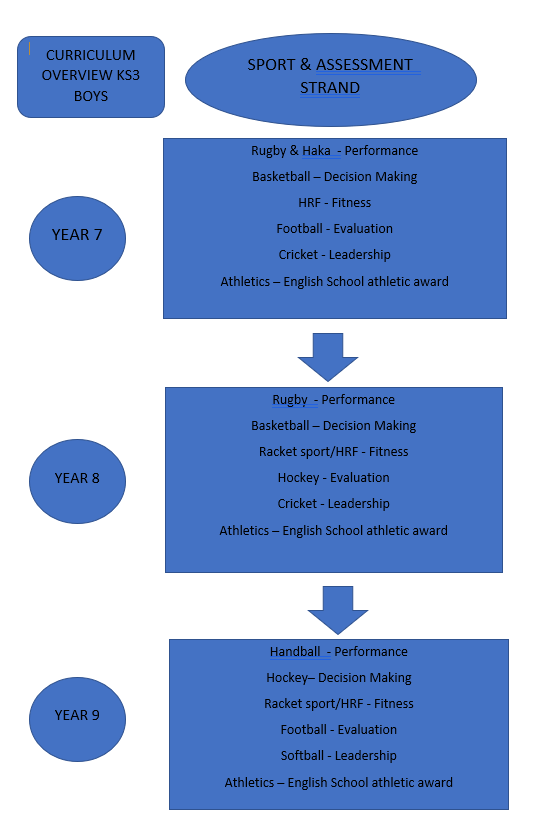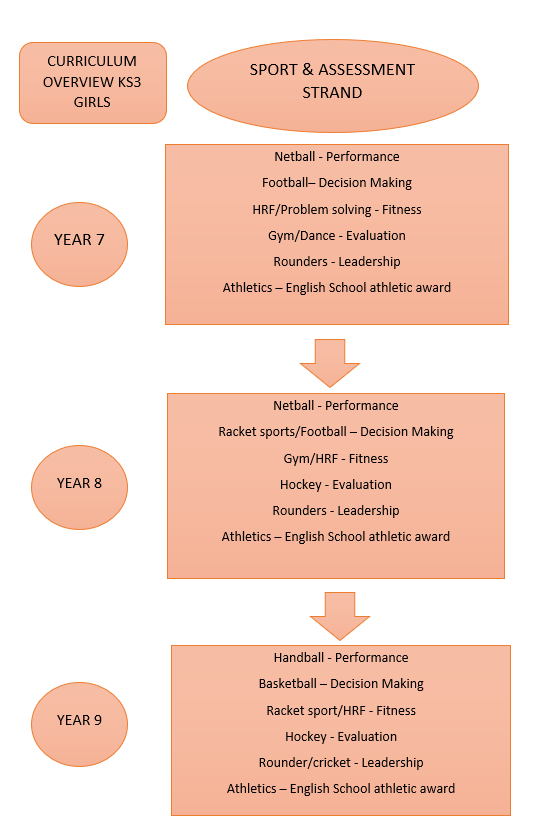 KS4 
Physical Education remains a compulsory subject in Years 10 and 11 and all students have at least one hour of curriculum time dedicated to Physical Education. The emphasis in KS4 is on participation and enjoyment to promote a prolonged interest in sport and physical activity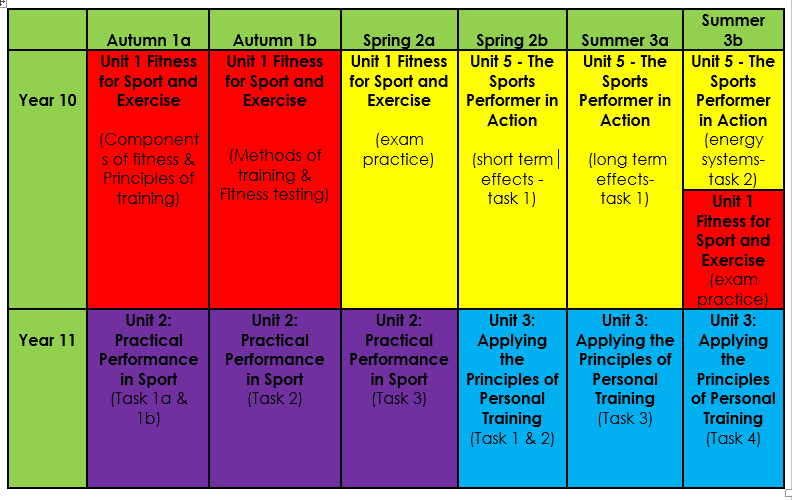 KS5
Our Year 12 & 13 pupils have the opportunity to complete the BTEC Level 3 National Extended Certificate in Sport. This course follows the Pearson specification and is equivalent in size to 1 A Levels. The course covers a range of topics which include; researching the different jobs available in sports industry and understanding how you would go about gaining a job within this sector, an detailed analysis of how the systems of the body work individually and cooperatively when at rest and whilst exercising. Alongside these you will also look at how to develop training programmes and understand how lifestyle factors affect your health as well as understand how to structure and lead a sports session.