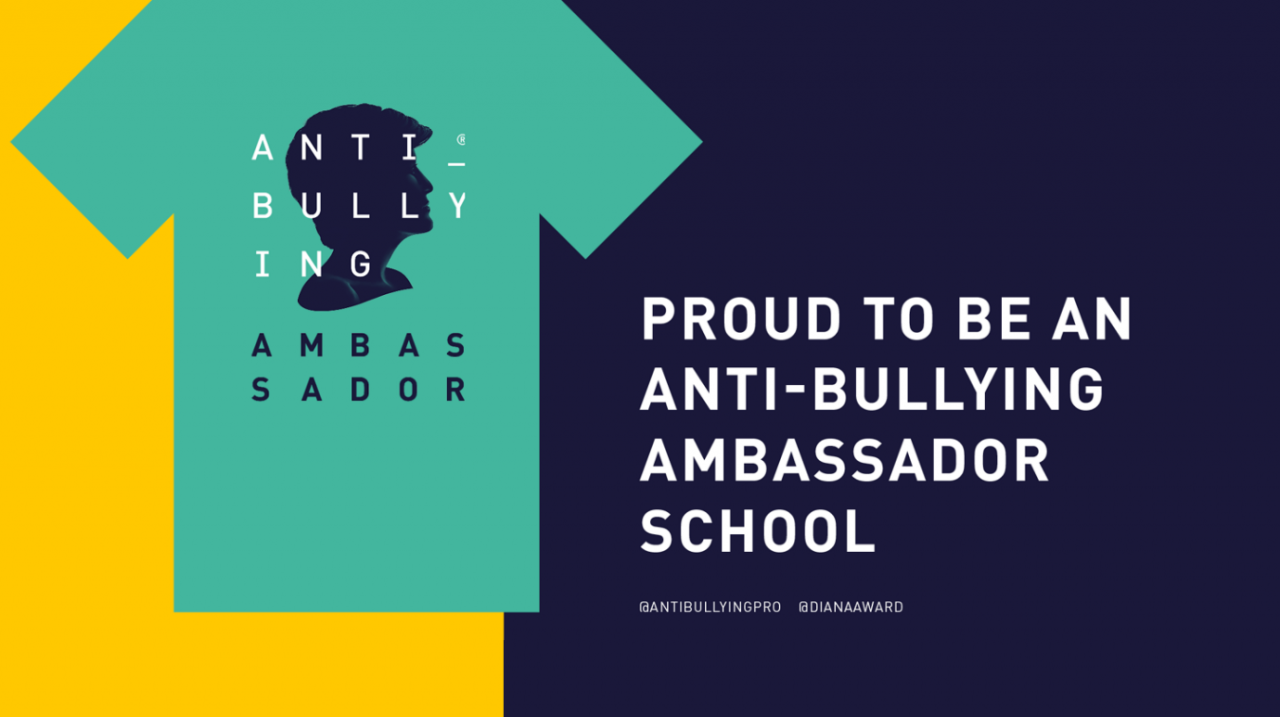 Anti-Bullying Committee
Student voice and leadership development remains an important priority here at GAD Darlaston. We actively encourage all students to be apart of moving their academy forward; one of the ways we aim to achieve this is welcoming a cross section of Students to be apart of the Anti-Bullying Committee which is mainly a Student Led Committee.
The Anti-Bullying Committee is a group of Students who share similar ideas and aims to prevent Bullying; these Students are known as Anti-Bullying Ambassadors. Ambassadors regularly work alongside staff and students to ensure Students are comfortable and happy in the Academy.
Collectively, as a committee we strive to ensure the Academy Values are demonstrated encouraging other Students to also do the same.
The Anti-Bullying Committee is as mentioned mostly Student Led; however we have three key Staff and Students who ensure the Anti-Bullying Committee is running as expected and achieving the most they are as follows.
Staff Lead: Johanne Cox (Behaviour & Learning Manager)
Head of Committee: Elliott Williams (Post-16 Student)
Deputy-Head of Committee: Morgan Elson (Post-16 Student)
Anti-Bullying Ambassadors
Students who are in the Committee are known around the academy as Anti-Bullying Ambassadors. Those Students who have achieved "Anti-Bullying Ambassador" status would have successfully completed official Diana Award Ambassador Training.
As of September 2021, we have a total of 20 Ambassadors in the Committee, specifically 3 Year 7 Students, 8 Year 8 Students, 4 Year 9 Students, 2 Year 10 Students, 1 Year 11 Student and 2 Post-16 Students. We will be continuing to expand the numbers in coming months.
"Our mission is to foster, develop and inspire positive change in the lives of young people. We're proud to be the only charity set up in memory of Diana, Princess of Wales and her belief that Young people have the power to change the word/community and country." – The Diana Award
In March 2021; we welcomed the Anti-Bullying Programme back into the Academy Community after the various lockdowns. Since Ambassadors officially completed their virtual half-day training in May 2021, they have already successfully launched a three-month long campaign which will run in June, July, and September 2021, along with that Ambassadors are continuously planning events that include a cross section of Students from Year 7 to Year 13 including a Feel-Good Friday.
"No student should feel anxious about coming to school because of bullying, over the next two academic years (2021-2023) I will be working with the Anti-Bullying Ambassadors to create a long-term plan to reduce that anxiety; so that Grace Academy Darlaston will continue to always #StandUpToBullying" – Elliott Williams, Head of Anti-Bullying Committee
Students who are part of the Ambassador Programme have already began to comment on how enjoyable and exciting it is to be playing such an active student role in the Academy.
If you are a Student at Grace Academy Darlaston and have any questions or queries regarding the Anti-Bullying Committee, please email one of the mentioned key Students or Staff Member above.