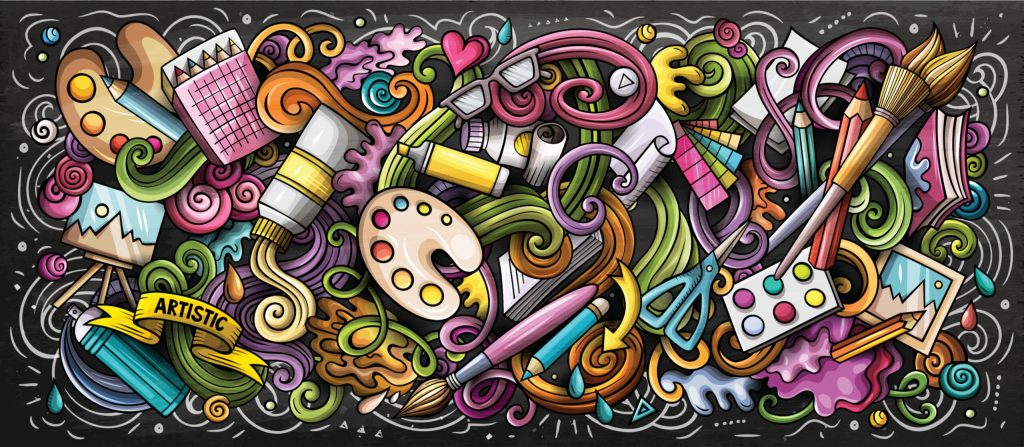 Overview
The Art and Design department strive to support learners to thrive in a dynamic and expressive environment while enjoying the freedom of creativity. Our aim is to enable students to achieve their best as they explore, develop and refine new skills and ideas to build confidence and encourage students to take ownership of their work. Students will be able to explore and experiment Art through 2D and 3D experiences, learning new technical methods and experiment with a variety of mediums and tools. Students will be able to research and take inspiration from artists' and cultures to further their ideas, and understand how the world of art and design enlightens creativity in everyday life.
The department offers a variety of extra-curricular activities to support students and help practice their skills. There are also themed Art clubs, activities and competitions that run throughout the year.
ART STAFF:
Miss T. Kaur – Head of Faculty PE, Creative and Performing Arts & Head of Art
Mrs E. Irvine – Teacher of Art/Textiles & HPA Co-ordinator
Miss N. Bradshaw – Teacher of Art & Design Technology
KS3
Year 7, 8 & 9 students explore a range of themed projects within Art and Textiles each term. Lessons are structured to introduce students to key formal elements and skills. Each project is designed to enhance and build on initial skills taught, going into greater depth encouraging confidence, risk-taking and problem solving. Students will create and record ideas in sketchbooks as they progress to build confidence in their ability to design creative outcomes. Students will analyse work of artists to gain a deeper understanding of ideas and concepts and how these can inspire their own work. Assessments are based on students understanding of concepts, practical skills and project outcomes.
KS4
We offer two GCSE courses in Year 10 – Fine Art and Art Textiles following the OCR specification.
In Year 10 students will complete a coursework unit by creating an in-depth portfolio of work in response to one project title. Students will revisit key skills and techniques and encounter new working practices to build their confidence and proficiency when creating ideas independently. Students will research, plan and develop their work responding to guidelines and potential outcomes covering assessment criteria within four objectives. Students are given a sketchbook to document the progress of their creative journey containing designs, research and ideas, which are completed in class and for homework.
In Year 11 students will complete the final response for their coursework project in the Autumn PPE exam. Students will then be given a set task from the exam board, which requires them to select a starting point from a range of written and visual stimuli. Students have a preparatory period in which they will research, plan and develop ideas in response to the option they have chosen, allowing them to create work which suits their ability and preference.  To complete their personal response students will create a final piece during a timed exam. 
Curriculum Plan 
Revision guides
There are a number of resources available in the Art department and online to support students with both coursework and exam projects.